Why should you become a Luxury Home Specialist?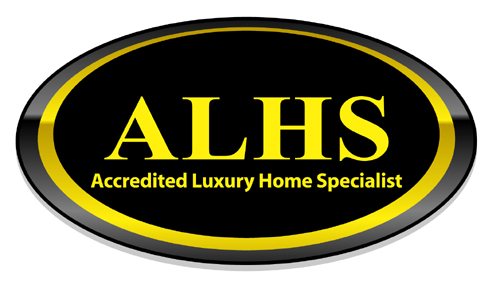 The Accredited Luxury Home Specialist course is a live instruction or visual online class for real estate agents seeking training in the specialized luxury homes market. Students graduating from the program are positioned to increase their profitability, enhance their service levels and confidently expand their business in the luxury market.
A study by Architectural Digest and Sotheby's International "Seeking a Luxury Lifestyle," discovers that one in three Architectural Digest subscribers (36%) intend to acquire a secondary/additional home in the next two years.
The Census Bureau's American Community Survey found in 2014 that there are approximately 23 million households with $100,000+ income—almost 28% of the overall U.S. population.
The average listing price for an agent with the Accredited Luxury Home Specialist (ALHS) designation is $1,023,800; nearly five times the median price of all U.S. homes during the same period.
The average annual closed sales volume for an ALHS Designee is over seven times the sales volume of a typical real estate agent.
To earn the ALHS designation each member must:
Complete an approved Accredited Luxury Home Specialist Course.
Represent a buyer or seller, in at least two transactions, where the purchase price is at least two times the average sales price in the market. The transactions must take place within 24 months of taking the course or anytime prior to taking the course.
Be in good standing with the National Association of REALTORS® and the Luxury Home Council.
Join the most elite agents in the country who are now specializing in the luxury home market. Increase your knowledge and skills when working with upper-tier buyers and sellers. The class is fast paced and exciting.
The ALHS Course qualifies for 15 hours of Real Estate Continuing Education in Oregon and Washington. Students will receive a certificate of attendance after graduation.
What ALHS Graduates say about the program:

Warning: mysql_connect(): Access denied for user 'lhc'@'localhost' (using password: YES) in /home/lhc/public_html/becomeanalhs.php on line 44 Warning: mysql_select_db() expects parameter 2 to be resource, boolean given in /home/lhc/public_html/becomeanalhs.php on line 45 Warning: mysql_fetch_array() expects parameter 1 to be resource, boolean given in /home/lhc/public_html/becomeanalhs.php on line 50
View more testimonials, Click Here
Why travel when you can bring a course right to your own market?
We are able to work with boards, groups, networks, and franchises to bring the course to virtually any market. This is an excellent opportunity for new and experienced agents to learn more about the special needs of affluent buyers and sellers.
We have qualifed, experienced instructors who will create a fun, exciting learning environment, and most importantly give attendees the tools, techniques, and strategies to tackle the luxury market with confidence.
To discover how easy it is to experience a luxury homes course in your area simply download our free information kit or feel free to contact us.